Legendary Fitness Provides the Team Answer
Together, Richard Baldwin, 56, and Diane Fields, 46 years young, are committed to help you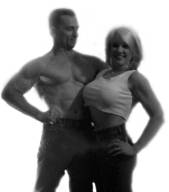 redefine the aging process. Focusing on the special exercise and nutritional needs of the aging Baby boomer population, the Legendary Fitness team will provide a partnership answer to fit and healthy living. Enjoy an improved quality of life as you pursue vigorous activities and improve relationships with your partner.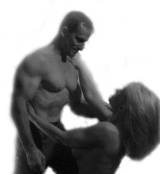 Using the latest scientific evidence we will provide and implement current theories into our exercise, nutrition and motivational techniques. We will help you restore your belief in yourself through inspiring real-life stories from Baby boomers just like yourselves. From readers achieving legendary physiques for the very first time, to those that have maintained the bodies of their youth, we will guide you through each physical and emotional step of the process.
Richard Baldwin and Diane Fields teamed up based upon their mutual respect for each other's discipline, determination and zest for life. Now, the time has come for you to join us in the revolution to redefine the concept of age. No longer will the 40s, 50s and beyond be defined by rocking chairs and osteoporosis, but rather youthful and fit bodies participating in sports, embracing cultural activities, developing meaningful relationships and enjoying all that life has to offer.

Legendary Fitness, LLC



Transforming your goals into legendary results…



Click here for details about Diane Fields.

Click here for details about Richard Baldwin.