Richard Baldwin
"the ModerN apollo"
Dr. Richard Baldwin, Professor of Humanities at Gulf Coast State College is a former champion bodybuilder. Dr. Baldwin maintains a competitive level physique while managing the demands of a busy teaching schedule and family.
The B&W photo below was taken at 52! The color photo was taken at 58 years old on July 2005! The photo doing a dumbbell curl was taken at 60 years of age on 18 July 2007.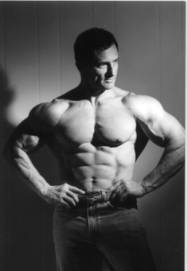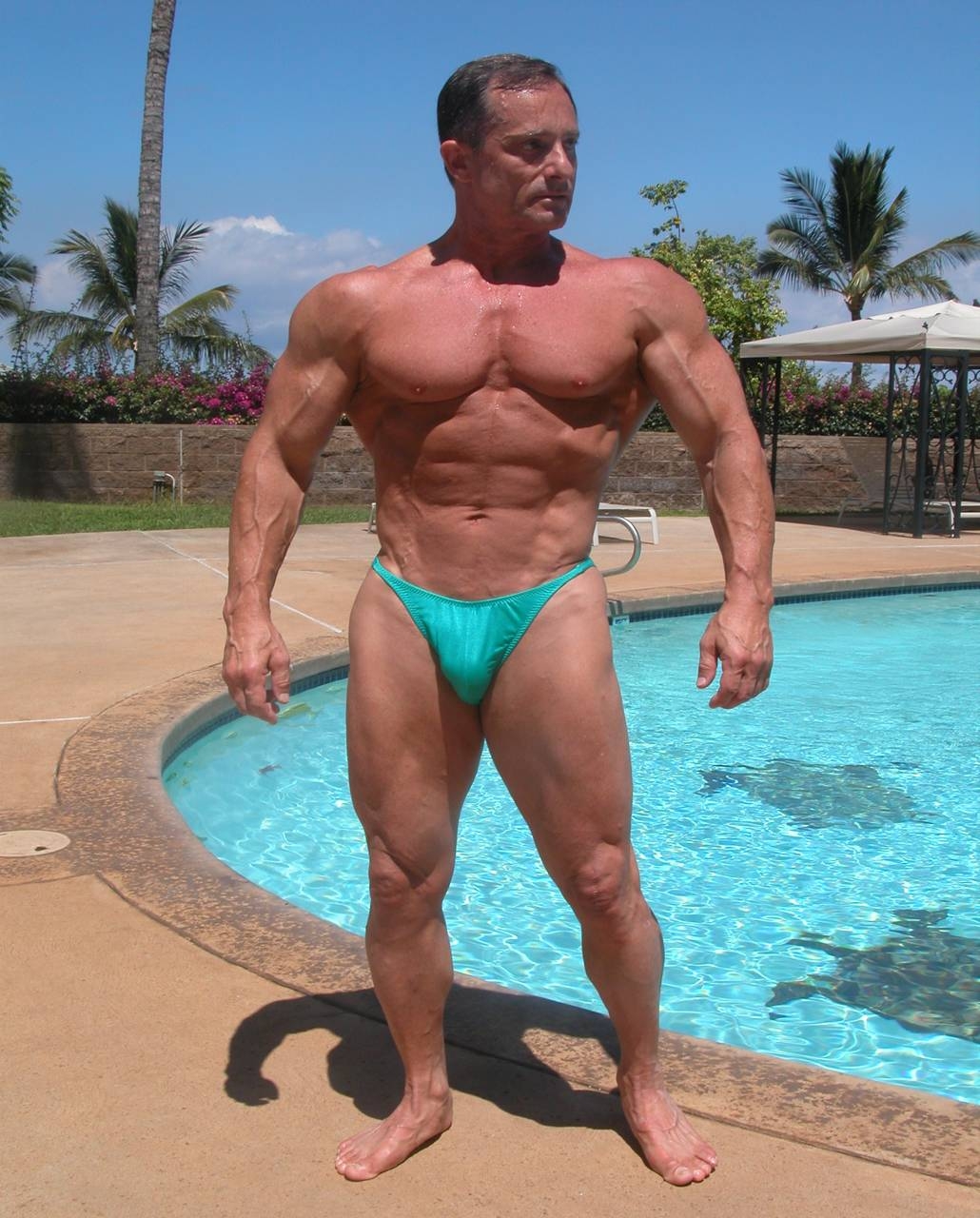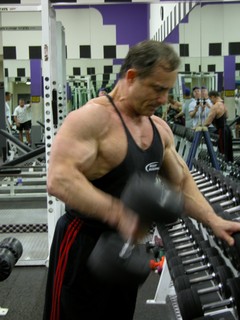 Nick-named the Modern Day Apollo by Iron Man magazine, Richard's belief in physique development is based upon beauty and symmetry. Shunning the look of today's extreme bodybuilders, Richard Baldwin remains popular for his classic bodybuilder physique.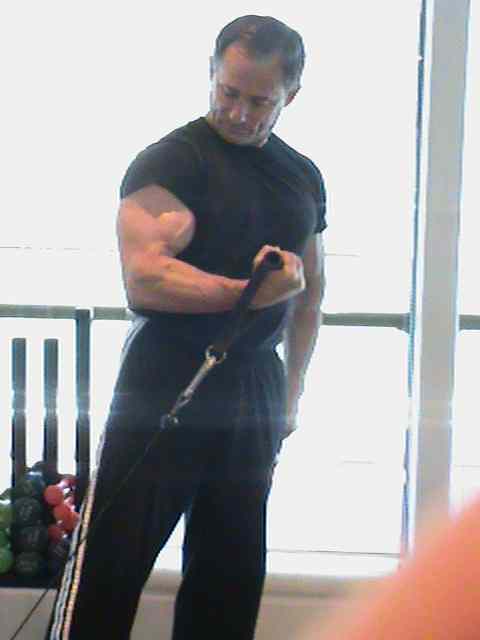 Working out on an Alaskan
cruise ship, 6/09 at 62.
Video working out at 63 years of age: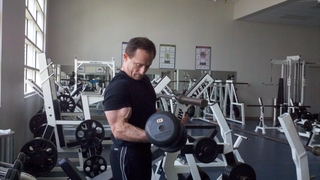 Working out at Gulf Coast State College 4/24/11 at 64.
Quotes about Richard Baldwin:
"Hi Richard, I was lying in bed the other night and thought to myself surely there must 
be a web sight for bodybuilders my age to get info, inspiration, etc. My search turned up your site. 
Nice to find a site geared toward 'old' guys."


Dennis Page





"You have some of the best arms I ever saw."


Frank Zane,

 Mr. Olympia
"You represent the best of bodybuilding and academia, and
your success in both areas makes you a special and outstanding role model."


Sam Homola, D.C.,

fitness expert
and author of 12 books.
"In the late '70s and early '80s nobody exemplified balanced muscle better than Zane and Baldwin."
Rod Labbe,
"Legends of Bodybuilding: Richard Baldwin, The Seeker"
July 2004 Iron Man
"When I was growing up in Florida, I remember the state champion at the time was a bodybuilder named Richard Baldwin. Baldwin had a very balanced physique and was considered a bit of a rarity at the time, sporting 20" arms at a bodyweight of 185 pounds."

Lee Labrada,
January 1996 Muscular Development
"Richard had one of the most pleasing physiques around in his day. Everything fit together just so and because of his structural superiority he was able to compete at a relatively light bodyweight."

IronAge.us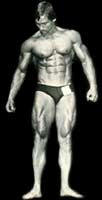 "Many aspire to your look and size and not to be like the modern day monsters. Most younger generation guys have no idea how great the physiques were in the late 70s and you were a leader of the pack."

Wayne Gallasch,
bodybuilding's videographer
GMV Productions
"Etched in my memory forever is a photo of Richard Baldwin standing next to Jorma Raty at the 1980 Mr. Universe. It was a semi-relaxed pose where Richard's tricep was just bulging on the back of his arm. I was blown away. From that moment on when I think of huge triceps, that photo of Baldwin pops into my mind."
Miron Mielke bodybuilding.com author
"BODYBUILDERS SUCH AS ZANE, SAMIR, SHAWN, RICHARD BALDWIN ARE WHAT THE TRUE ART OF BBING IS ALL ABOUT. "
Robby Robinson one of the all-time great IFBB pros
(Posted by ROBBY on his Web site, 10/15/2005, 10:22 am)

"I have long admired the image you present of the sound mind in a sound body; to me, the ideal, complete goal."
Joe Roark Official IFBB Historian
I have always followed Bodybuilding,and your Name is an Icon to Everyone who has followed that Great Sport!!!!
Vince Anello 5-Time World Power Lifting Champion
"Platz had the type of build that impressed all the young guys who who wished they could be huge. Baldwin had the beach type of physique that impresses the ladies. I'd rather look like Baldwin."
(statement posted on Ironage.us forum 6/7/2008)
"[Richard] had one of the most symmetrical bodies I had ever seen. He was smaller than most, but he was almost perfect. He was never given his due because of his size, but he was a person you would aspire to look like. He was also quite smart. He reminded me of Frank Zane, who I worked out with...He is a professor at Gulf Coast (History), in Panama City, FL. He still looks great at 62, and is a really nice guy."
Stan Morey gym owner, promoter, author (October 13, 2009)
"The fact is, you're GREAT champion & have motivated me & YES... I have learned from you too!"
Samir Bannout 1983 Mr. Olympia (8/4/10)

rICHARD'S CONTEST WINS:
(click on the hyperlinked contest to see the video)
Magazine Covers:
| | |
| --- | --- |
| Strength & Health 4/74 | Muscular Development 7/75 |
| IronMan 1/77 | Sante & Sport 10/78 |
| | |
| | |
| | |
| | |
| | | | | |
| --- | --- | --- | --- | --- |
| | | | | |
| | | | | |
| | | | | |
| | | | | |
| | | | | |
| | | | | |
| | | | | |
| | | | | |
| | | | | |
| | | | | |
| | | | | |
| | | | | |
| | | | | |
| | | | | |
| | | | | |
| | | | | |
Larry Bix, Richard's #1 fan, has published over 100 photos of Richard at:

http://community.webshots.com/user/bixx
For other sites on Richard's bodybuilding past, see: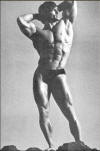 Click here for details about Diane Fields..
Click here for details about the Baldwin/Fields team.




Click here to read what others have to say about Richard and Diane.

Richard Baldwin appears courtesy of Legendary Physique, LLC.